For countless law enforcement, public safety, military, and other uniformed professionals, a neat, tidy look is of the utmost importance. Individuals who maintain a polished look command more respect than those who look sloppy. Additionally, many people feel more comfortable when they look put-together. Traditionally, a sharp look has been achieved through the use of shirt stays, a practice that's becoming less and less popular, mostly because there are newer options that are more comfortable and convenient. One such solution is the Shirt Lock.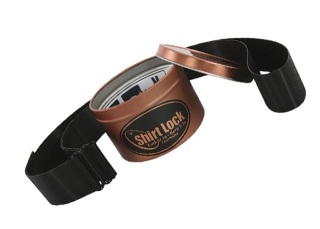 The Shirt Lock goes around the waist, gripping your uniform shirt and pants with hook-and-loop material. It's made from nylon, giving you a comfortable stretch as well as durable quality.
Another notable feature of the Shirt Lock is that it's airport-friendly, making it the perfect choice for those who want to keep looking professional, even when they're on-the-go.
Take a look at the Shirt Lock product page, and when you're ready to buy, find a local or online HWC dealer on our Dealer Locator page. Thanks for reading our blog. Have a great weekend.
Related Posts: